« Back
Knut Nicolaisen, P.E.
Executive Vice President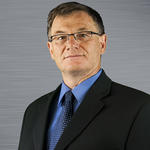 Phone: 206-575-9700
E-Mail: knut@hermanson.com
As a licensed Professional Engineer, holding a Bachelor's and Master's Degree in mechanical engineering from the University of Washington, Knut is uniquely qualified to provide leadership to Hermanson Company as Executive Vice President. Knut is a member of the original ownership group that purchased the company from founder Jerry Hermanson and has been a partner in the company since 2000. He was instrumental in growing Hermanson's Design-Build capabilities and over the past two years has led the company's High-Rise, Hospitality & Office (H2O) team with great success. Knut is now responsible for Hermanson's business development efforts, assisting in the execution of company goals and aligning resources to achieve success. Knut helps build and achieve our company's vision while also enabling the people within our organization grow.
Roles in the community:
Member of International Society for Pharmaceutical Engineering (ISPE)
Member of American Society of Heating, Refrigerating, and Air Conditioning Engineers (ASHRAE)
Washington State Society for Healthcare Engineering (WSSHE)